Gallery
Appears to be a figure standing underneath the flag pole. Captured in Tifton Georgia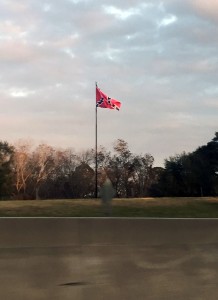 No one standing in the bushes to the left of the porch, when this picture was taken. The house is an abandoned building in Salem ,Alabama. We call it the "clock house" because team members heard the sound of a ticking clock ,while they were there.
Check out BCPR on the Brenda Carey Show. Bart was invited to appear on the show as a special guest. They visit historic San Juan Capistrano, one of the most haunted places in Southern California. https://www.youtube.com/watch?v=RRqeY9o6rqc&index=3&list=PL496D54D50BE60390
LEGAL DISCLAIMER: The information provided at this web site is for general information purposes only. The material on this site has our copyright and is NOT to be reproduced in any format without prior written consent of Bi-City Paranormal Research. Unauthorized use of pictures, articles or coding is strictly prohibited by law.